MARKET GARDENS   
Piedmont Valley Farm's grows with agro-ecological and permaculture practices
We utilize NO synthetic herbicides, fungicides, pesticides, preservatives, or fertilizers to naturally grow foods for ourselves, our customers, and the health of our soils and environment
Minimal tillage, rotational crops, manual weeding, poultry compost-enriched soil
Seasonal small fruits and varieties of berries
Perennial fresh & dried herbs (sage, savoury, oregano, chives)
Ongoing plantings of nut and fruit-bearing trees and shrubs that will add to farm production in time
Hand-harvested, air-dried small batches of traditional herbal and berry leaf tea
'Brambleberry Tea' – delicious and refreshing blends of blackberry, red and golden raspberry leaves. Limited special editions with mint or wild rose petals
Our Farm fruit jam and wildflower jellies are made with fair-trade organic cane sugar https://fairtrade.ca/producers-products/sugar/
Fresh flowers and rustic dried bouquets on occasion
New in 2022! Silver Maple and Sugar Maple tree seedlings and perennial plant divisions
Visit our Facebook page to discover what we are freshly harvesting and is seasonally available
https://www.facebook.com/piedmontvalleyfarms/
Call ahead for a farm tour or to arrange for product order pick up at our farm gate
You can also shop for our products at our vendor booth at the
NEW GLASGOW FARMERS' MARKET https://ngfarmmarket.com/ only every second Saturday 
Are you a local artisan, craft maker or producer of an interesting product but have no interest in being a Vendor? We can help!
 As the volunteer management of a newly forming artisan and merchants guild we can provide low-cost consignment sales for your great locally made crafts and products at our Vendor tables
Contact us to discuss consignments or to rent your own table at one of our Farmers' Markets.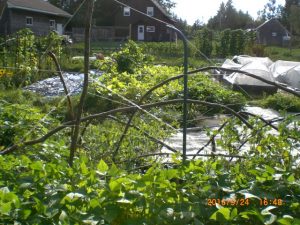 Follow these links to learn more about how our natural gardens grow…
https://en.wikipedia.org/wiki/Agroecology
https://en.wikipedia.org/wiki/Permaculture  
https://en.wikipedia.org/wiki/Seed_saving